The Best Events Are On The Water
What our customers
say!

What a great time! We have never been to Naples before and what a memory we will have from this cruise. The food was wonderful. The chicken fell off the bone. The sights were spectacular and the crew was top notch. The sunset on the Gulf was stunningly beautiful and very romantic. Thumbs up to the job well done on this whole experience. A must see when you are in Naples. Thanks for a wonderful evening.
Richard Spicher
Sunset cruise is a must-do event. First time to Naples; took the sunset cruise on a Sunday evening. The boat is fantastic. Captain & crew were charming & helpful; bar/wait-service was great; food was good. Weather that night & breezes on the boat made the experience just perfect. We sat on the top, open-air deck, aft… perfect spot for watching the sun go down & seeing the sights. Don't miss this awesome experience & the price is a value! 5-Stars!!
Todd Schorer
This dinner cruise is by far the best I have taken over 100 dinner cruises all over the world and this is by far my favorite from the staff to the scenery this is the tour you want to take please come by and see them take a tour and smile at the memories you will make on this tour!!! Ignore any sour people who might have left a bad review every place has its ups and downs. This place has more ups then downs guaranteed!!!!!
Tim Beasley
We were lucky enough to have our beautiful wedding aboard the Naples Princess. I'm still speechless! The boat itself was absolutely stunning and the sunset that night was breathtaking Kendra was an angel of a wedding coordinator for me and couldn't have been any nicer or more helpful! I cannot thank her and her staff enough for ensure that everything was perfect that day (it really was PERFECT!)! All of our guests were so impressed and loved being able to experience Naples on the water! Weddings aside, the boat is a must see but any event on the Naples Princess is definitely one that will be unforgettable!
Ashley Simek
This was not our first sightseeing trip on a vessel of this nature. This crew was above average and professional. While on our sunset cruise we appreciated the nice balance of some narraration without way over doing it and a nice time to take in the sights without over talking others or someone on a speaker. The drinks and appetizers for us were very good as well. Overall a great evening.
Craig Ward
The afternoon sightseeing Cruise was delightful. I highly recommend it for a relaxing time viewing homes in opulent Port Royal, sunshine and wildlife.
Donna Riehl
We moved here in January and have done the lunch cruise twice and sunset cruise once. We loved it every time. We even met new friends!! We've seen dolphins and amazing birds. It is spacious and relaxing! Every time we have visitors this will be a MUST DO.
Donna Cailler
The noon sightseeing cruise was great! Beautiful views of the Gulf of Mexico, friendly staff, even saw dolphins.
Selina Kohl

Out of Sight! We took a sunset cruise that was fantastic! The yacht was beautiful and the crew was knowledgeable and engaging. We set sail for a sightseeing cruise but they also offer a dinner cruise at the same time. The dinner buffet was on the deck 1 while sightseers stayed in decks 2 and 3. The bar was open and they also had an appetizer menu for us sightseers to order snacks. The captain gave us a great bit of information as we sailed out on Naples Bay to get in position to watch the sunrise. The colors were out of sight and we loved every minute of this 2 hour excursion. Highly recommend!!
HollyH1974
BEST EVER!!!! Highly recommend!!! A must for this trip. We saw dolphins, manatees, and the beautiful sunset. Not to mention the amazingly beautiful homes that surround the bay. Get there early, grab a very cool beverage on the second floor, and then go straight to the top! Go to the front of the boat there are chairs around the ledge. Best seat on the boat. Other than the one at the bar.
AmySampo
(Valley Park, MO)
Our group took the sunset cruise. Staff was friendly and attentive. It was beautiful sailing through the canal and viewing the beautiful homes and landscaping along the way. We saw a gorgeous sunset as we entered the Gulf. We chose to sit on the deck and we all had a great night on the cruise. Very relaxing.
Tammy S.
Amazing first date!!! To say that our experience was incredible would be an absolute understatement. Staff and service were top notch. Special thank you to Darren for going above and beyond with excellence in personal service and attention to detail. He made my date and I feel like royalty on our own private boat charter.
Carlitos C.
Beautiful sunset cruise. We took the evening cruise. Went through canals with incredibly beautiful homes lining the canal. Architecture, landscaping, pools were stunning. Also went into the Gulf. Beautiful sunset. Well worth it. I would try the dinner cruise next time.
Birkie2
(Houghton, Michigan)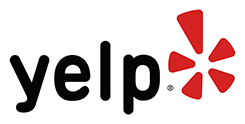 Loved everything about the trip. First, fabulous weather. Second, the captain gave such a great narrative of the area we saw. The crew was very helpful. We did not have lunch, but did have drinks. Great service.
Kat D.
(Appleton, WI)
This was an amazing experience! My girlfriends and I went for a sunset cruise for a night on her bachelorette weekend. It was truly unforgettable. The staff was so nice and welcoming! Absolutely beautiful views of the sunset and up close to the multi-million dollar homes.
Bailey M.
(Plymouth, MN)
What a great way to spend sunset in Naples!! We took a cruise with our family, and the staff was absolutely attentive and delightful. The prime rib buffet was excellent. We even had a "special diet" request in our party and they accommodated us. The drinks all had fun names and the captain narrated the houses in Port Royal and the history in the area. He even went so far as to point out dolphins that were surfing in the boat wake. Spectacular night!! Highly recommend this to anyone who wants to go out on the water at sunset and wants to have some good food along with it.
Shauna C.
(Naples, FL)
What a wonderful yacht. It was like cruising in your living room. We took two comfy chairs by the window. We got two rum punches and cruised down the Naples river. We saw one beautiful house after another. It was so relaxing. By the bay, we spotted some dolphins playing. What a wonderful ride. Definitely recommend.
Kim N.
(Center Moriches, NY)
One of Naples shining opportunities. Painless on-line reservations. Free parking. Tin City and Kelly's and the Shell Shack right next door. Friendly and knowledgeable maritime staff. The cruise was superb. Wonderful array of homes and wildlife along the mangroves and out to the gulf. Amenities are clean. Two bars. Lots of room to sit or look out the three tiered decks. Simply a wonderful time.
Ruth B.
(Naples, FL)